Back to top
About us
"Everything for the most successful event ever."
Professionalism, elegance and accuracy - these are our principles at Event4You.
Our main goal is to make the event successful and all the assets are ready for that: clear communication, attention, specialist technology and team as well. Design and passion are the base of our profession so that we can provide our clients with the feeling of fulfillment after the event has finished.
CLIENT-ORIENTATION, ACCURACY AND RESPECT
Gallery
"What we have made come true."
Technique
"Our goal is the perfect technical execution, without compromise."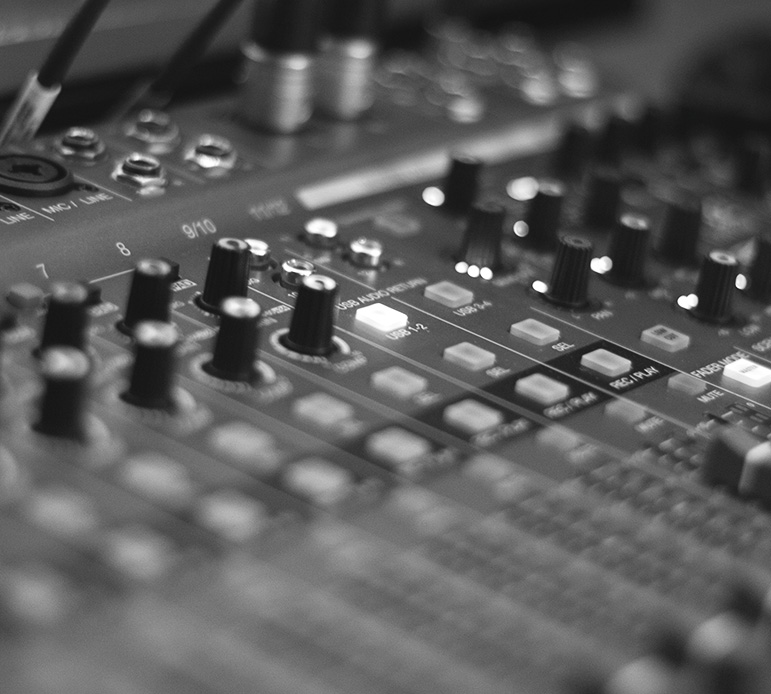 Company parties, gala dinners, conferences, press conferences, live broadcasting - for all the aforementioned events and beyond we will provide the technical background: sound and light technique, stage, stage cover, installation, translation technique, LED wall and screening. We rely on high quality equipment; at the same time, we follow the latest trends and go on developing our technology in order to provide high standards and up-to-date services. All our equipment is delivered with regular maintanance; in addition, we always arrive at the locations with a particular buffer in case we need to deal with any 'ad hoc' issue. Our project managers are also there from the beginning of the event to the end and coordinate the technical implementation.
Services
"We are for you."
Company parties
Our colleagues with many years of professional experience provide high quality, customer-orientated services in tune with the standards of the event. You can rely on us whether it will be a more informal party with limited number of guests or a giant event of 1000 participants.
Private events
Private events require special execution, discretion and special care. All you have to do is to share your ideas with our colleague when walking around the venue and our team will do their best to make them all come true.
Program host moderator
One of the most important figures of a company event is the program host; at times he/she could be the Alpha and Omega. The task is to secure the stability all through the course of the day/evening, inform the participants, deal with the upcoming issues and basically make everything go smoothly from the background.
Conference
Whether we are talking about a conference, congress, press conference or seminar - we will deliver it precisely, accurately and with confidence. While planning together with our client, a detailed agenda will be created for the prospective event. We arrive with modern AV technical tools and, due to our routine, provide our services with guarantee.
Translation technology
When it comes to a multilingual event translation technology is often a must. Our system is modern and meet all needs. We provide our clients with the use of telephone interpreting, interpreter desk, receiver headset, SUGÁRZÓ (?) and push-to-talk. If you require any advice for the implementation and delivery do not hesitate to turn to us.
Voting
If you are willing to make your lecture more interesting, let us help you with the technical background. It is easy to involve the audience with the use of a voting system embedded in the presentation in order to make it an outstanding experience.
Installation
Whether it is a conference, press conference or company event we provide the visual presentation of the company image, the supplementary installation for the event and the location of the design elements. Tailboard, podium, flipchart, whiteboard and pinboard are all available.
Program
Particular elements of the company event are just asking for spectacular attractions. We are happy to supply acoustical formations, singers, comedians or magicians as well as DJs, music bands, danceshows and karaoke for the evening party. With the contribution of our partners we are able to guarantee a high quality stage set.
Feedback
"About us."
I do love to cooperate with Event4You. It was my pleasure to see how professional their team is from the very first time we met. It doesn't matter how big our clients' events are, they do their best from the smallest to the biggest ones. I don't have to worry about discrete cabling, about professional microphone sounds, or projection without any problem. I receive good ideas and options for the implementation with professional attitude, they do their best to provide the technical background of the event and even more." - Andrea Tarjányi /Mice & More/
"I have known the guys for quite a while - a flexible, cooperative and reliable team for sure; always come up with up-to-date ideas and solutions. As they have conclusively proven at several jointly organized events, they can perfectly meet the emerging technical demands. The communication between us is fast and smooth; all in all, we have enjoyed a lot of problem-free events together." Márton Szűcs /Touché Event/
"We have worked on really memorable events with these guys, for which I have always received particular attention from them. It's important for me to provide my clients with 120 % high quality services and this is the standard Event4You deliver to the full as regards to technology. I just hope you will be in this business for long, as, I have to say, there are rather few suppliers in the market like you!" - Jelena Budai /The White Project, Wow Project/
"Personally, what I like most about E4Y is that they provide everything we would like to have; what's more, they always add some plus to the event that we dreamed of - something more than what could normally be expected. I always book the date well in advance, just to make sure to be able to get our favourite specialists from the team." - Réka Vaszilievits-Sömjén /UrbanGo/
Although we have just recently started our cooperation, we are already entirely convinced and have full trust in our prospective businesses in the future. The guys provide us with quick offers, good communication, special attention regarding the venue and professional implementation on the spot. We are so happy to have found you guys - I wish we could have a lot of joint projects from now on. - Bettina Hóra /Gála Eseményszervező/
Partners
"Our clients so far."
Contact
"Feel free to contact us with confidence."